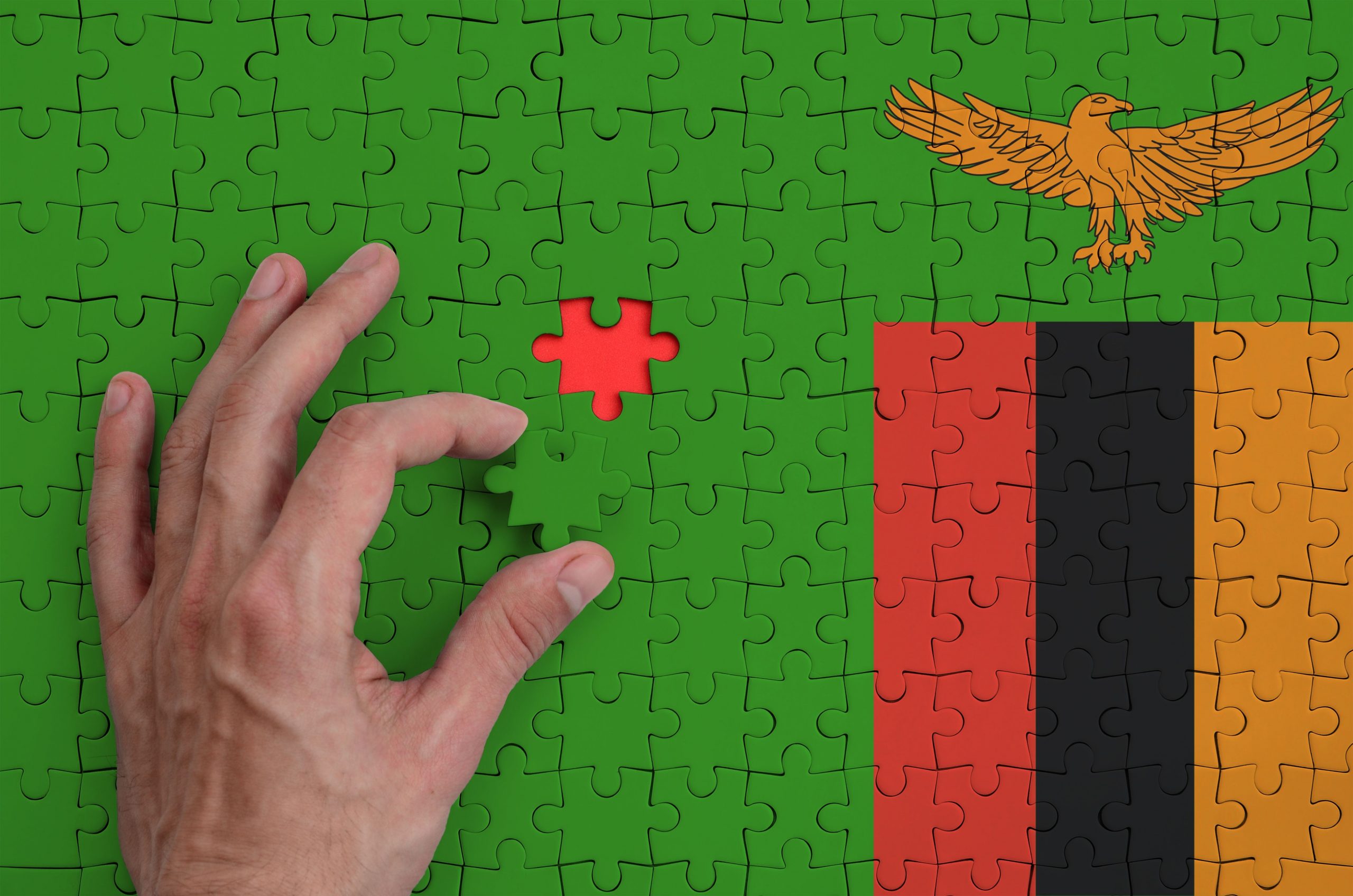 Anna Mwitwa, is one of the leading lawyers in Zambia. Managing Partner of AM Legal Practitioners, a full-service commercial law firm with a majority of women staff, and Chairperson of Foundation of Hope, an orphanage that helps over 200 children with their education and livelihood. In our "Legal Leaders Segment" Anna Mwitwa speaks with Law Agora on her success, how she manages the law firms, what the future of the legal profession holds, How she is helping to train a new generation of lawyers.
LA: After a long career as a legal professional in government service, what inspired you to start a law firm on your own?
AM: I believe that there is a season for everything. Many do not realize that working in the Government as a lawyer is viable. They believe that owning a law firm or going into the private sector is what makes a lawyer. I remember many of my relations asking me why I had not opened a law firm earlier but like I said everything has time and there is a season for everything. This was certainly the right time for me to open a law firm. 15 years working in the Government as a lawyer gave me the necessary experience required for me to compete adequately in the private sector. I am also a believer that your network is indeed your net worth and having connected widely with various stakeholders has helped me gain credibility. There is certainly no better time for me, than now.
LA: You started the AM Legal Practitioners in between a worldwide pandemic, has that been a challenge? What areas of practice do you see more work coming through in recent times?
AM: Opening a law firm during the pandemic, has not really been a problem because our success has not been defined by the pandemic. I personally refuse to be defined by a situation. A crisis I must say as bad as it may be or looks, also creates opportunities. In this time we are in, we are seeing economic gloom in some businesses and the opposite in others. As a firm, we offer various services ranging from business advisory law, debt collection, immigration consultancy, tax law, conveyance of property etc. all services at affordable prices. For instance, one may opt to sell a property because of the economic gloom the pandemic has brought about, whilst someone may be happy to buy the property because during the pandemic their business has grown i.e. maybe they are selling protective clothing to be used in hospitals. In all a lawyer is needed to help with the transaction. I guess it is more of believing that the right clients will come our way and we have indeed survived having that in mind.
LA: Currently, the majority of lawyers and staff at AM Legal Practitioners are female lawyers and support staff. Was it a conscious decision to hire a majority of women staff to encourage and support women in the legal profession? And how has it strengthened your firm?
AM: My law firm is women-driven. I am not being gendered biased but I thought I needed to support young women in their growth to believe in themselves and also realize that they can achieve like a man, even higher. I am more or less providing an enabling environment where they can thrive and be who they were created to be without any disturbances. I know many believe that women do not support each other. I have experienced this, there have been situations where a female boss disliked me for petty reasons like my dress code. This set me up to try to change this as I believe women can work together better than we can imagine. Needless to say, things at the firm are going great, because I see how each one lifts and supports the other at their weakest point and every one of them celebrating each other's strengths. I love what I see.
LA: We have heard several female managing partners of law firms in Western countries state that structural factors or "accepted concepts" are working against women in law. Being a female managing partner in an emerging economy do you share the same experiences?
AM: Well, truth be told there are many stereotypes that work against women in the legal fraternity. For example, there are people who prefer to hire men because they believe that they are more intelligent or better able to assist them in their business transactions. I don't like to dwell on that because despite these stereotypes I am here running an ever-expanding law firm and so are many other women. This shows that we can overcome.
LA: Which lawyers inspire you? Did you have a mentor in the profession?
AM: I do not necessarily have a mentor in my profession. There are a couple of people that I draw strength from. I am more of a believer that we cannot be the same and there is no one person who I can really say shapes one, it's a combination of many things. In all, I try to be the authentic me in everything I do.
LA: Among the leading law firms in Zambia, there are women leaders, although not a significant majority. Do you think there will be more women legal leaders in the future? What steps should the legal industry adapt to make that a reality?
LA: How is AMLP nurturing interns and law students and those early in their career?
AM: In our strategic Plan, AMLP has developed an internship program that aims at training interns to get the best out of these programs. We do not take internship programs lightly and our doors are open to interns that are those that are still at university and those preparing for their Bar Exams. We believe that today's interns are AMLP's future lawyers who will add up to the big numbers in the coming years which is already a part of our strategic plan. We believe that our interns are our Ambassadors and our internship programs are our best bet to recruit only the best.
LA: We have also heard that you are very active in charitable work and you give back to society. It is said that one needs to make compromises on their personal life to achieve professional excellence. Clearly, you have been very busy with personal, professional, and charitable work. How do you balance your personal and professional responsibilities?
AM: My call in life is to help and uplift the lives of others. I like to touch the lives of the vulnerable. My late husband and I run an orphanage Fountain of Hope founded in 1996, housing more than 200 children. I am currently the Chairperson. We offer mentorship programs to these children, to believe in themselves and we try to give them an opportunity to live out their God-given purpose. We send them to school and also provide food, clean water, and shelter in the best way we can. I believe that every child deserves an equal opportunity in life despite their social status. I am able to balance this with my work because helping others is not a chore, it comes naturally and now AMLP gives a certain percentage of their profits to this Orphanage on a monthly basis.
LA: Would you share the details of your foundation and what is your aspiration for your foundation?
AM: My aspirations for the foundation are that we are able to help more vulnerable people. This really is my calling and the foundation allows me to pursue this vocation.
LA: To someone who wants to follow in your footsteps and is aspiring to be a legal leader, what advice would you give them?
AM: My advice to those who want to be a legal leader is basically to remain true to their call and just be themselves. Focusing on where they want to go and avoid being defined by adversities. It's also important to grow one's skills constantly. Just be the best you can ever be, the authentic you!
LA: What milestones have you set for AMLP in the near term and in the long term?
AM: I have such big dreams for AMLP.I have been blessed enough to have already realized some of them. One of the biggest milestones set for the firm is to have an international collaboration by December next year. My team and I will keep working to achieve those milestones.